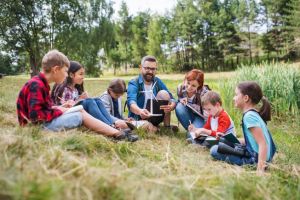 Montessori School Insurance in WA. OR. CA. ID.NV. UT.ID.
Why Montessori School Insurance?
The uniqueness of Montessori schools extends beyond just their educational methods. These institutions often feature specialized equipment, tools, and environments tailored to the Montessori method. Given this, the potential risks involved are different than traditional schooling methods, necessitating a specialized insurance coverage. With My School Insurance in WA. OR. CA. ID.NV. UT.ID., Montessori schools can ensure they're adequately protected from unforeseen incidents.
If you require personalized advice, call us at 877-766-7518 or click here -

Typical Claims Covered
Just like any other educational institution, Montessori schools can face various unforeseen events and potential claims. It's essential to understand what your insurance covers to be better prepared.
Property damage due to natural disasters or accidents
Liability claims arising from student injuries or accidents
Theft or vandalism of school property
Allegations of professional misconduct or neglect
Legal expenses in the event of a lawsuit
How My School Insurance Stands Out
There are numerous insurance agencies out there, but not all are equipped to understand the unique needs of Montessori schools. Here's why My School Insurance is the preferred choice for many Montessori schools in WA. OR. CA. ID.NV. UT.ID.:
Expertise: Our agents have the specialized knowledge to cater to Montessori schools.
Trusted Partner: We're not just providers; we're partners in ensuring your school's safety.
Available 24/7: Reach out to us anytime at 877-766-7518 for assistance.
Contact My School Insurance
Whether you're looking to get a new insurance policy or want to review your current one, My School Insurance is here to help. Montessori schools in WA. OR. CA. ID.NV. UT.ID. have trusted us for years due to our expertise, prompt service, and understanding of their unique needs. Feel free to give us a call at 877-766-7518. We're more than happy to discuss the best insurance solutions tailored for your institution.
Conclusion
Ensuring that your Montessori school is adequately covered is crucial. With the right insurance, you can have peace of mind and focus on what you do best: providing quality education. My School Insurance has been the go-to for Montessori school insurance in WA. OR. CA. ID.NV. UT.ID.. Our team is always ready to help. If you have any questions or need assistance, don't hesitate to reach out at 877-766-7518.
Looking for a quick quote? Simply fill out our online quote request form and get started!